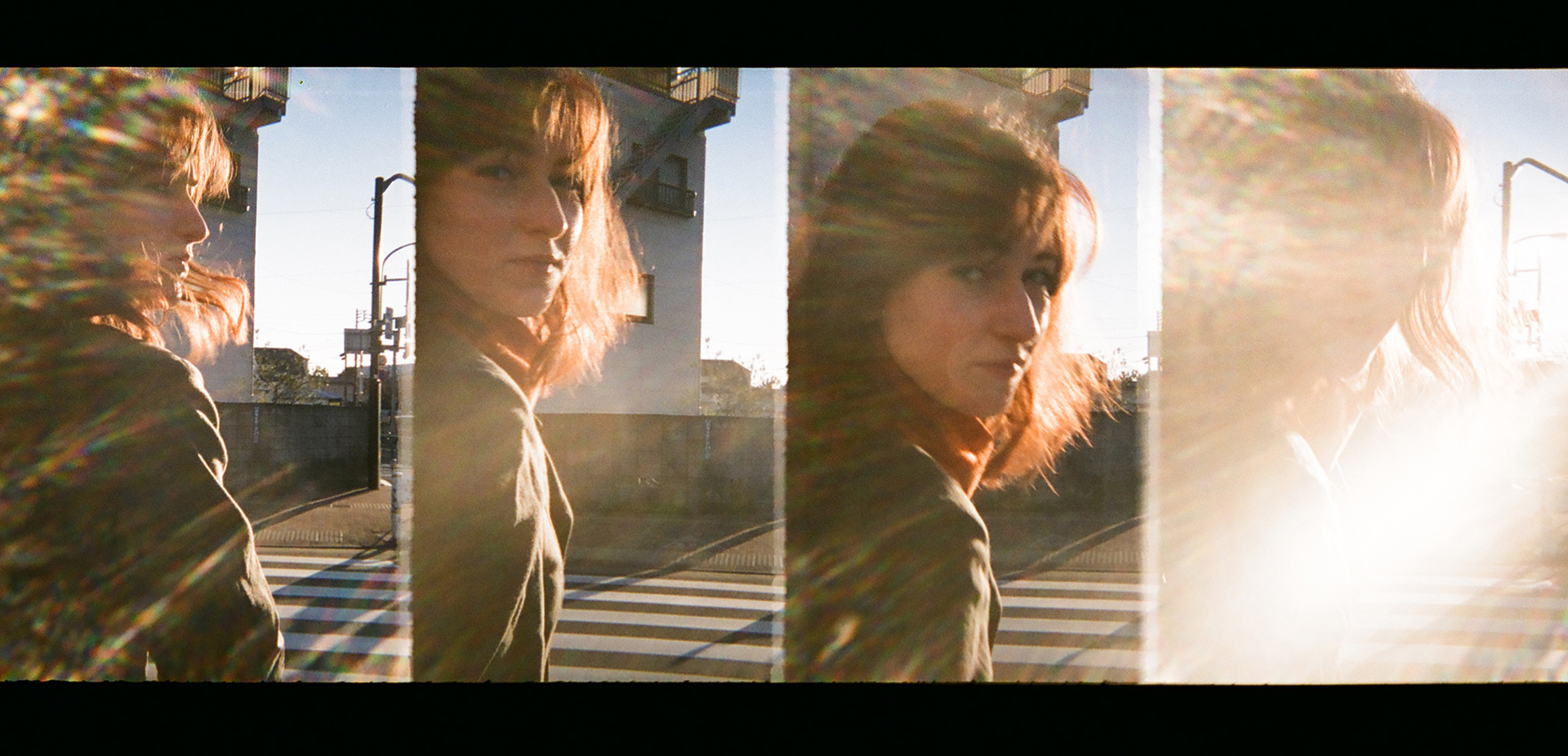 Cassandre Lafon is a videographer based in Paris.
She majored in fine arts at École supérieure d'Art et Design in Saint Etienne, France, and discovered 60s-70s diary film. These works, along with footage from her mother's home video, have shaped her aesthetic and inspired her own film projects.
There is an intimacy to the way she approaches filming whatever is around her: adults in uniform, feminine or masculine wardrobe activity, the warm touch of a parent or a kid's smile… The subjects she chooses to film are things that can be consumed as commercial images, things where memes are added over it even before filming.
But Lafon's use of overzoom, long pauses, and an experimental approach emphasize intimacy to present the personal and the daily elements of life: zooming into a subject until the image loses its meme and a 'perfect' flight attendant in uniform exposes their rough skin or eating habits or a hand gently patting a cat becomes a visualized sensual texture.
Lafon's work can be seen as a visual poem.
Instead the images are picked and gathered to make a composition she calls a 'bouquet of images', to focus on what the subject expresses without adding a story over it.
At the same time, each image is thickened by the use of different media, such as combinations of digital or numerically-generated images and analog film images.
Other approaches include capturing an event where it is 'about-to-happen' expressed in photos and video through a range of different camera usage.
To allow the bouquet of images to fully bloom, Lafon has worked with musicians, including multidisciplinary designer Andry Adolphe, who co-runs the visual project
Floregraphies
.
In addition to her own projects, commissioned works also can show Lafon's difference approach in her motif translated into fashion image, music video and still photography.
"Soudain", mémoire de fin d'études DNSEP ("Suddenly", my small Art Master Thesis)⚠️️ ancienne version, il s'agit d'Albert et non Marcel

Press

Resident Advisor (Powder), 2021
Fnmnl, Japan (Phingerin SS21), 2021

Fnmnl, Japan (NFF Festival), 2020
Kiblind, France (And The), 2019

Screening
"Jardin" at "Flexistock", Le Wonder, Clichy, 2021
"Jardin" at "Le Jour Suivant", Cité du Design, 2019

︎
cassandre@floregraphies.com
+33 6 49 43 08 04

Instagram

Floregraphies

Paris