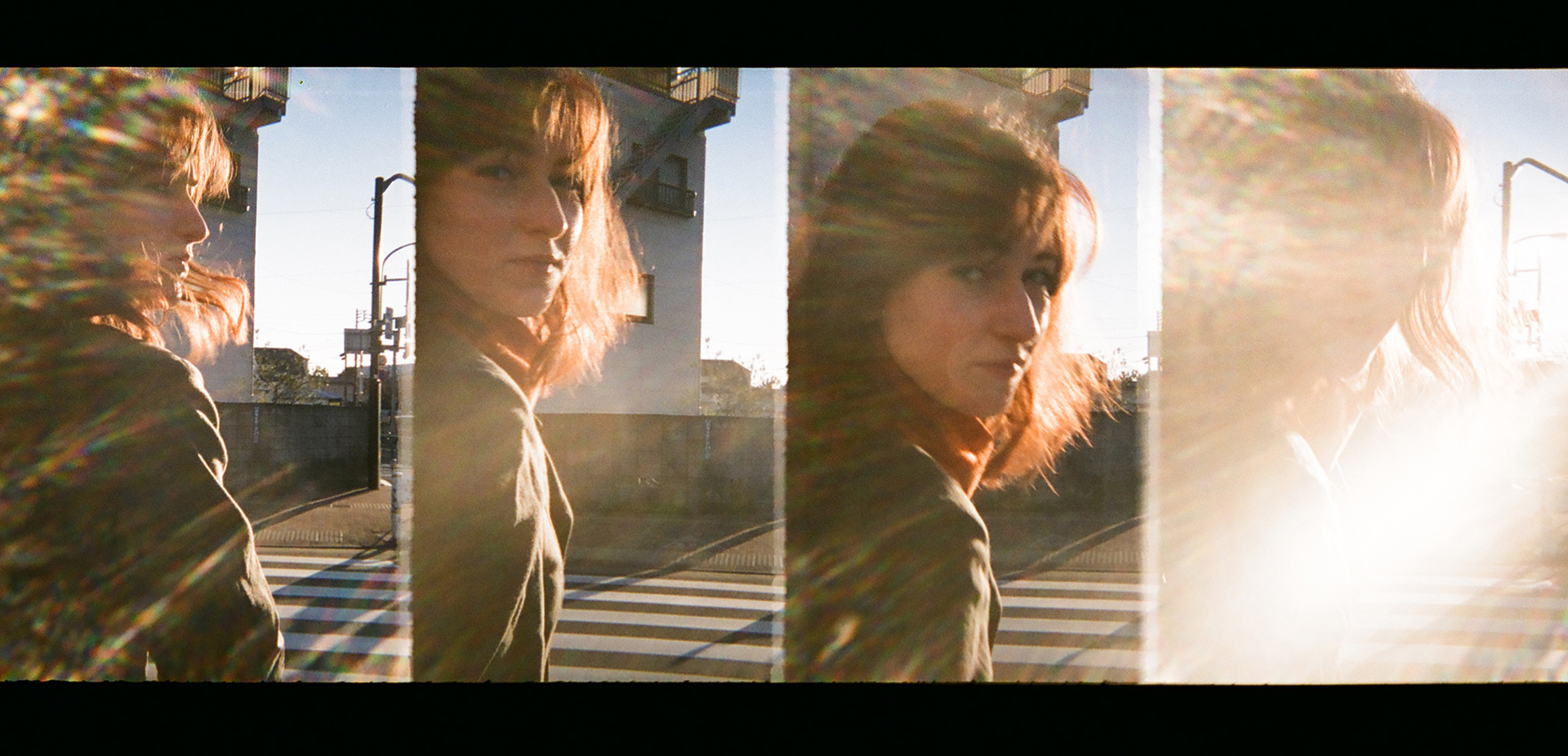 Cassandre Lafon est une réalisatrice et photographe basée à Paris.
Elle est née en 1995 à Lyon.
Diplômée de l'École supérieure d'Art et Design de Saint-Étienne, elle découvre pendant son cursus les films expérimentaux des années 1960 et 1970. Ces films, en parallèle de la découverte des vidéos de famille filmées par sa mère, ont façonné son esthétique et inspiré ses propres projets de films.
Il y a une intimité dans la façon dont elle filme ce qui l'entoure : adultes en uniforme, gestes d'hommes et de femmes inconnus, la caresse chaleureuse d'un parent ou le visage d'un enfant au repos...
Les sujets qu'elle décide de filmer sont des choses qui pourraient être consommées comme des images commerciales, des choses dont le sens est ajouté par dessus avant même d'être filmées, mais Cassandre utilise volontairement les plans rapprochés, les longues pauses et une approche plus expérimentale pour amplifier l'intimité et présenter de façon personnelle les éléments de la vie courante. Elle plonge dans un sujet jusqu'à ce que l'image en perde son contexte : une parfaite hôtesse de l'air en uniforme expose ainsi les pores de sa peau ou ses habitudes alimentaires durant sa pause déjeuner, tandis qu'une main caressant doucement un chat devient une texture visuelle sensuelle.
Le travail de Cassandre peut être vu comme un poème visuel.
Les images sont cueillies et assemblées pour en faire une composition qu'elle appelle
bouquet d'images
,
se focalisant sur ce que le sujet exprime avant d'ajouter trop vite une histoire par dessus. Elle utilise également différents médias entre images de caméras digitales, générées numériquement et films tournés en pellicule.
Pour permettre au bouquet de pleinement éclore, Cassandre travaille avec des musiciens, incluant le designer Andry Adolphe, avec qui elle a cocréé le projet visuel
Floregraphies
.
Son travail s'exprime également au travers de projets commissionnés comme des films et photographies pour la mode et la musique.
-
Cassandre Lafon is a filmmaker and photographer based in Paris.
She is born in 1995 in Lyon.

She majored in fine arts at École supérieure d'Art et Design in Saint Etienne, France, and discovered 60s-70s diary film. These works, along with footage from her mother's home video, have shaped her aesthetic and inspired her own film projects.

There is an intimacy to the way she approaches filming whatever is around her: adults in uniform, feminine or masculine wardrobe activity, the warm touch of a parent or a kid's smile… The subjects she chooses to film are things that can be consumed as commercial images, things where memes are added over it even before filming.
But Lafon's use of overzoom, long pauses, and an experimental approach emphasize intimacy to present the personal and the daily elements of life: zooming into a subject until the image loses its meme and a perfect flight attendant in uniform exposes their rough skin or eating habits or a hand gently pattin a cat becomes a visualized sensual texture.

Lafon's work can be seen as a visual poem.
Instead the images are picked and gathered to make a composition she calls a
bouquet of images
, to focus on what the subject expresses without adding a story over it.
At the same time, each image is thickened by the use of different media, such as combinations of digital or numerically-generated images and analog film images.

To allow the bouquet of images to fully bloom, Lafon has worked with musicians, including multidisciplinary designer Andry Adolphe, who co-runs the visual project Floregraphies.
In addition to her own projects, commissioned works also can show Lafon's difference approach in her motif translated into fashion image, music video and still photography.
Press
for
Topical Cream, Laurel Halo (US), 2021
Resident Advisor, Powder (JP / UK), 2021
in
Neighbour editorial for Arpenteur (CA), 2021
Fnmnl, Phingerin (JP), 2021

Fnmnl, NFF Festival (JP), 2020
Kiblind, And The (FR), 2019

Screening
"Jardin" at "Flexistock" exhibition, Le Wonder, Clichy (FR) 2021
"Jardin" at "Le Jour Suivant" exhibition, Cité du Design, Saint-Étienne (FR) 2019


︎
cassandre@floregraphies.com
+33 6 49 43 08 04

Instagram

Floregraphies